How far would you be willing to travel to see a dentist? Would you fly to another country? It may sound excessive but, as dental costs continue to rise, some people are choosing to travel overseas for treatment. There are plenty of exotic countries to choose from, but those who are looking for discount dental work are flocking to Asia. High-quality care, a wealth of options, and great prices help make this healthcare necessity accessible.
Dental Jewellery, a Cool Fashion Trend in Asia
People are becoming increasingly selfconscious about their appearance and smile. They are looking for various treatments like body art and cosmetic dental treatments to achieve the desired aesthetic appearance and to make a fashion statement. You might have noticed the recent popularity of tooth jewelry and DIY braces, in light of a fashion trend that seems to have originated in Asia. Oral tooth jewellery is for all patients who want a dazzling smile. Gems can be either drilled in permanently, glued on using dental grade adhesive, or for a less permanent solution, gemstone kits are readily available for home use.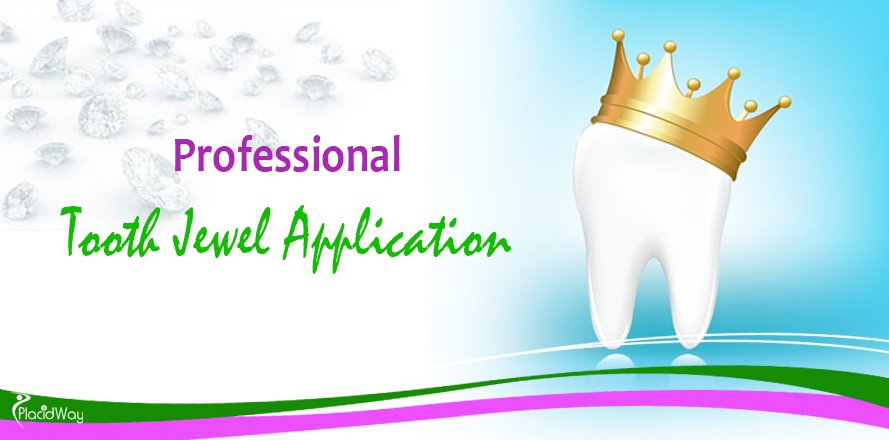 Professional Tooth Jewel Application
Before the application of the jewel your dentist will examine the teeth for any dental work that might need to be done. If any problems are found then these should generally be treated before undergoing application. In particular a dentist will want to be sure that the enamel of the chosen tooth is strong and healthy. If your dentist feels the chosen tooth is not strong enough to uphold the gem then they may suggest a different location for the gem.
The professional method of application can be done in two ways:
– The permanent method
– The less permanent method
In this article you will also learn more about:
* Cosmetic Dentistry Treatments and Trends in Asia
* Cosmetic dentistry options in Asia
* Dental Clinics in Asia
Read more @ http://www.placidway.com/article/1629/Dental-Jewellery.-What-Are-Your-Cosmetic-Dentistry-Options-In-Asia
Categories: Dental Care, Dental Tourism Abroad