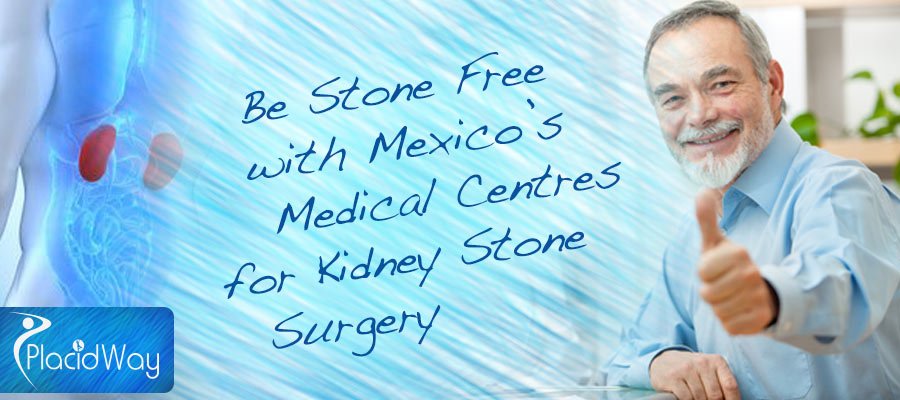 Be Stone Free with Mexico's Medical Centres for Kidney Stone Surgery
Do you feel a burning sensation when you urinate or a sharp, cramping pain on your lower abdomen? These symptoms may put you at risk for having kidney stones.
Twenty years ago, open surgery (nephrectomy) was the only option to remove a kidney stone which required a recovery time of 4 to 6 weeks – a very stressful period for patients. Today, because of medical advancements, kidney stone treatment has greatly improved, and many non-invasive options may now be performed in an outpatient setting like Lithotripsy. Moreover, here are signs and symptoms you can check if you are a candidate for Kidney Stone Removal or Lithotripsy.
The kidney stone blocks urine flow.
It causes frequent urinary tract infection (UTI).
It causes constant bleeding and kidney tissue damage.
It causes constant pain and does not pass after a reasonable period of time.
It grew larger, as seen on X-ray results.
It has become too large that is caught in a difficult place to pass on its own
If surgical treatment may still be necessary as advised by your urologist (kidney doctor), there are a lot of medical centres in Mexico you can try to make you kidney stone free. There are top medical centers in Mexico that can assist you in having a Lithotripsy.
Continue reading original post here: http://www.placidway.com/package/2481/Be-Stone-Free-with-Mexicos-Medical-Centers-for-Kidney-Stone-Surgery-
Categories: Kidney Stones, Kidney Transplant