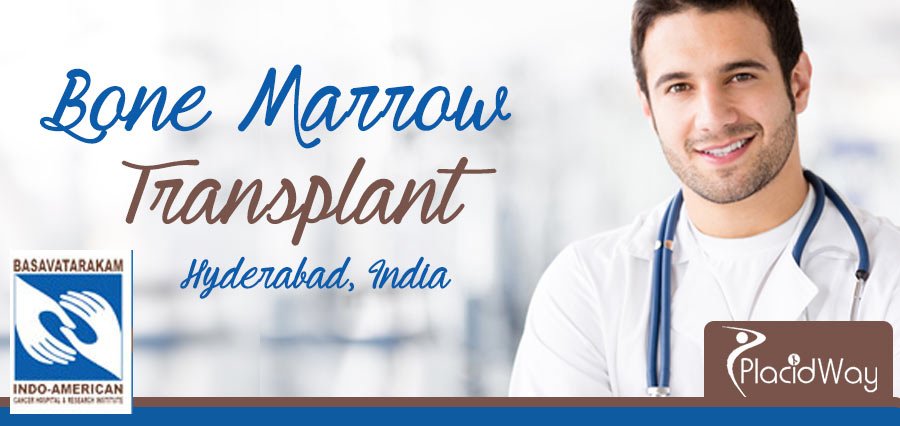 Bone Marrow Transplant in Hyderabad India
As medical treatment costs in the developed world more and more Westerners are finding the prospect of international travel for medical care increasingly appealing. There's no wonder medical tourism is a growing sector in India. India is considered a highly effective centre for specialized departments such as cardiology, orthopedics, paediatric cardiac surgery, dentistry, stem cell therapy, cosmetic surgery, andcancer treatment, among others.
With its state of the art facilities, like specially designed rooms, Basavatarakam Indo American Cancer Hospital & Research Institute is committed to provide excellent medical services in bone marrow transplantation.
Bone marrow transplant and peripheral blood stem cell transplant consists in the healing of damaged stem cells using high doses of chemotherapy and/or radiation therapy. The goal of a bone marrow transplant procedure is for the new stem cells to travel to your bone cavities, form new bone marrow and produce normal blood cells.
continue reading http://www.placidway.com/package/2317/Bone-Marrow-Transplant-in-Hyderabad-India
——————————————-
for more info contact PlacidWay
Phone number: +1.303.500.3821
email: info@placidway.com
Categories: Bone Marrow Transplant, Cancer Treatment Abroad