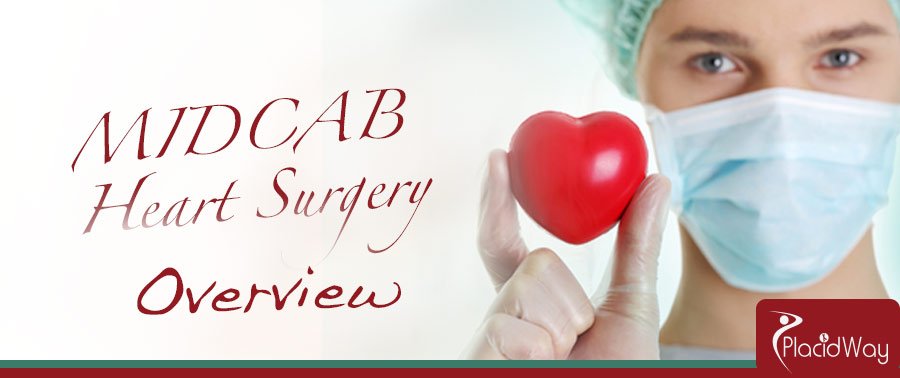 MIDCAB  Surgery Overview
Your doctor may recommend a minimally invasive coronary artery bypass if you have a blockage in one or two coronary arteries, usually in the front of the heart. When one or more of the coronary arteries become partly or totally blocked, your heart does not get enough blood. This is called ischemic heart disease or coronary artery disease. It can cause chest pain
Minimally Invasive Direct Coronary Artery Bypass (MIDCAB) is a minimally invasive approach to conventional Coronary Artery Bypass Graft (CABG) surgery. MIDCAB is beating heart surgery, which means that stopping the heart (cardioplegia) is not necessary and a heart-lung machine is not required. Heart bypass surgery creates a new route, called a bypass, for blood and oxygen to reach your heart.

Who is a Candidate for MIDCAB Surgery?
It is indicated for use when bypassing one or two coronary arteries. For bypassing three or more arteries, a conventional CABG is indicated. The MIDCAB procedure is only suitable for those at low risk of complications, and those with blocked arteries towards the front of the heart which can be reached by a small opening from the ribs.
continue reading original post here: http://www.placidway.com/subtreatment-detail/treatment,13,subtreatment,983.html/MIDCAB-Treatment-Abroad
Categories: Heart Surgery, Medical Tourism